A Big Byte of Games
Welcome to Bytten Reviews. In 2003 we decided to review indie PC games and we published a new game review each week, give or take, until 2013.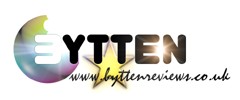 We've stopped reviewing games but will keep our old reviews on the site for the time being. We would like to thank every developer who submitted a game or news item, every advertiser, and every visitor who still reads our reviews.
We don't accept new game reviews or press releases so please remove our address from any mailing lists.
Classic Reviews


Our Facebook page remains active...
www.facebook.com/ByttenReviews
Keywords: bytten, pc game reviews, indie game reviews, independent gaming.